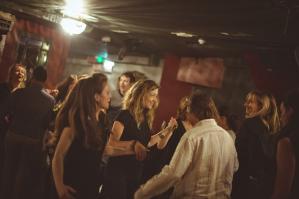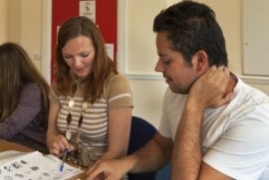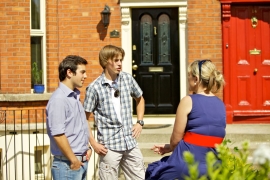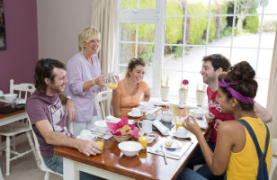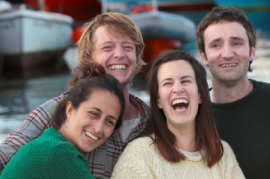 BOOKING TERMS AND CONDITIONS
IrelandSchool reserves the right to place the student in a location similar to student's first choice, where first choice is not available. IrelandSchool also reserves the right to change the teacher or host family during the course where necessary.
IrelandSchool accepts enrolments on the understanding that the student discloses at the time of booking any significant medical condition and/or physical or mental handicap. In the event of discovery by IrelandSchool of any serious health problem/ illness, mental or physical handicap not disclosed at the time of booking, or criminal or antisocial behaviour on the part of a student, IrelandSchool reserves the right to terminate the course and repatriate the student at their own cost and without refund of fees.
CLASSES
For Summer camps and English courses, in accordance with international practice, one hour lessons are of 55 minutes' duration.
PAYMENT
Full payment must be made 3 weeks before beginning of course. For methods of payment, see How to Pay.
AIRPORT COLLECTION
Flight numbers and arrival times must be notified to IrelandSchool at least one week before beginning of course.
CANCELLATIONS and INSURANCE
No refunds will be given for accident, illness, loss of property or for any other reason. In the event of a legitimate medical or travel emergency, your course fee is protected.
Students are strongly advised to take out their own travel and accident insurance before arrival.
EU students are advised to bring a current EHIC card, and Personal Loss/Accident insurance is recommended for all international travel.
ALTERATION CHARGES
Changing your dates, location or course will often involve the cancellation of one family and the finding of another, so an alteration fee of €150 will apply in every case.
LIABILITY
IrelandSchool acts as agent between its students and the host teachers/host families and the school. IrelandSchool and any of the company's officers, directors, employees, or agents of any of them, exclude all liability and responsibility for any amount or kind of loss or damage that may result to a student including injury, damage loss, delay or accident which may happen during the student's stay with the host family, or as a result of activities they take part in during their stay, or whilst travelling to and from the student's home. Neither IrelandSchool nor the host family is responsible for students' personal possessions. It is an explicit condition of enrolment that students accept full financial responsibility for any damage caused by them to the host family's property.
The laws governing the provision of these English programmes shall be the laws of the Republic of Ireland. Where these terms are presented in a language other than English, such translations are used for convenience only, and the English language version of these terms will take legal precedence.
COMPLAINTS PROCEDURE
The English programme is offered on the irrevocable condition that the student agrees that if there are any problems they must be notified to IrelandSchool during the stay. If we are not notified before departure, no complaint will be considered.
*Dublin airport collection and return up to 2100 and after 0700 included. Outside of these hours supplement of €50 per journey will apply.