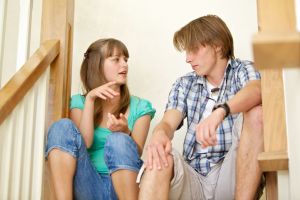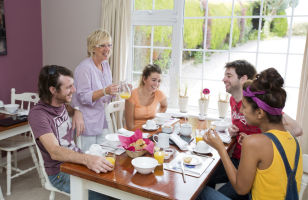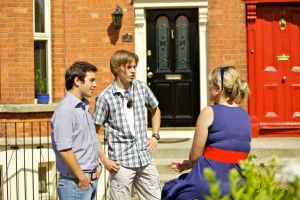 Irish families are known the world over for their hospitality and generosity. Wherever you go in Ireland, you will be met with a smile. Our host families are carefully vetted and inspected regularly, and have a genuine interest in making new friends.
Typical houses are two-storey semi-detached or detached, with 3 to 5 bedrooms. You will have your own bedroom, unless you request otherwise. Houses are modern and well-equipped, and all have wifi.
Full board is provided which includes breakfast, lunch and evening meal. The emphasis is on healthy eating, spending time with the family, talking about your day and making plans.
Useful Links
EMAIL: irelandschooldublin@gmail.com
PHONE: +353 86 852 1103
Dublin
We are located in Ireland's thriving capital of Dublin which is known as one of the world's friendliest cities. Although it is the capital, it retains its quaint atmosphere and in reality it is more like a large town. Its unique atmosphere provides you with a safe a comfortable place to learn and practice your English. The city centre is famous for it's rich culture and the surrounding coastal towns are both serene and picturesque. Most of our High Schools and Host Families are located in these surrounding areas of Dublin, all of which are within at most a 20 minute train journey of the City Centre.