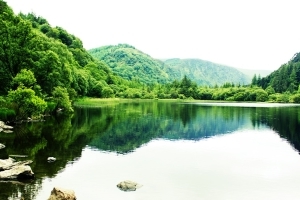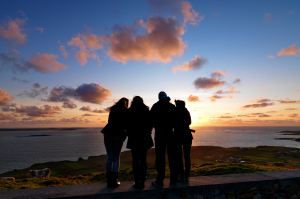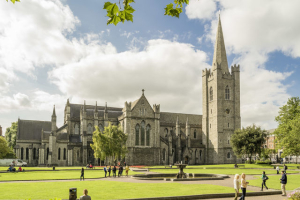 At IrelandSchool we know from years of experience that the best (and quickest) way to achieve fluency in English is total immersion.
What makes us different is that with IrelandSchool, you are completely removed from your first language, and you get to live life exactly as the Irish do, communicating only with your host family and your other new English-speaking friends.
You don't spend your social hours speaking your own language, which is what happens with many language schools. With IrelandSchool it is not just your lessons that are in English but your socializing too, so you learn much more quickly.
If you choose our High School program, you get the chance to live exactly as an Irish student does, by attending one of our highly regarded Irish schools for a term (or longer if you prefer).
If you choose one of our Homestay courses, you live with a friendly Irish family, and take lessons in the family home from your experienced English teacher. You can also choose to add on your favourite sport or hobby, or take one of our specialised Courses.
Either way, with High School or Homestay, you only hear English, and you only speak English. All the time.
IrelandSchool is also different because we will customize any type of homestay for you. Whether you prefer city life or the tranquility of the countryside, whether you are preparing for an exam or just fulfilling a life-long ambition to speak better English, we will design the ideal program for you.
Whatever you choose, the benefits are immediate. You are exposed to English 24 hours a day, and we guarantee that you will make rapid progress.
Useful Links
EMAIL: irelandschooldublin@gmail.com
PHONE: +353 86 852 1103
Dublin
We are located in Ireland's thriving capital of Dublin which is known as one of the world's friendliest cities. Although it is the capital, it retains its quaint atmosphere and in reality it is more like a large town. Its unique atmosphere provides you with a safe a comfortable place to learn and practice your English. The city centre is famous for it's rich culture and the surrounding coastal towns are both serene and picturesque. Most of our High Schools and Host Families are located in these surrounding areas of Dublin, all of which are within at most a 20 minute train journey of the City Centre.