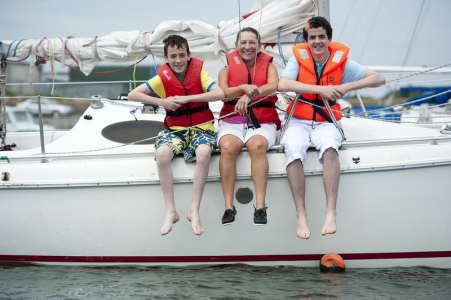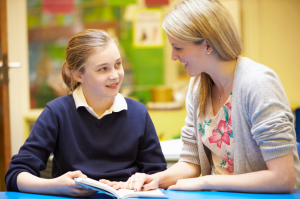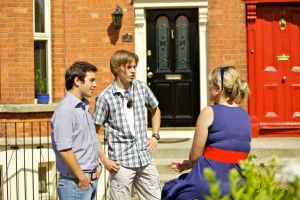 At IrelandSchool we understand that it is a big decision to send your child to another country.  As parents ourselves, we see this as the most important part of our service. That's why we have a team specifically dedicated to ensuring students' well-being during their time abroad.
Young students in any of our programs or courses will receive all the benefits of our Care Program. We realise that an international trip can be worrying for both parents and students, but we are here in order to make it as simple and enjoyable as possible.
From the very beginning we will work with you to design your dream language learning holiday, and once you arrive we will do everything necessary to ensure you have a wonderful, safe and hugely educational trip.
Your child's safety and security are our top priorities. Even before you arrive we work to ensure that everything runs smoothly, and we are available at all times to advise you. Included in our care program are the following:
School visit in advance for parents if desired
Liaison with school and teachers on your behalf
Careful selection of suitable school
24 hour emergency contact
Cocooning
Counselling and emotional support services
Full-board accommodation
Regular cultural outings
Regular visits from our Care Program team
Assistance in purchasing school books and uniforms
Regular reports to parents
Administration of documents as required
I went to school in Malahide in Dublin and it was really amazing! My family were so kind and everyone in school was really friendly. I spent 3 months there and my English is so much better now. I'm not worried about my exams any more.
I was amazed at how much I learned in one week in Salamanca. It was great to be able to hear how Spanish is spoken by natives and to be able to understand them was even better!
Everything went very well from the start. The lady from IrelandSchool was at Dublin airport to collect me, and she gave me and Irish mobile phone so that I could call her if I needed anything. Then she brought me to my new family in Portmarnock. It has a lovely beach. The school was good fun and I made lots of friends. I will definitely come back to Ireland.
I wanted to improve my speaking because I always go on holidays to Spain with my family. The Salamanca trip was such a great opportunity for me to do this and now I'm a lot more confident in Spanish!
Our students are safe and cared for from the moment they arrive at the airport until the moment they board the plane to return home.
For more information or if you have any questions at all, please do not hesitate to Contact Us. We will respond within 24 hours and we are free to meet up in person or to arrange a Skype interview if desired.
Useful Links
EMAIL: info@irelandschool.ie
PHONE: +353 86 852 1103
Dublin
We are located in Ireland's thriving capital of Dublin which is known as one of the world's friendliest cities. Although it is the capital, it retains its quaint atmosphere and in reality it is more like a large town. Its unique atmosphere provides you with a safe a comfortable place to learn and practice your English. The city centre is famous for it's rich culture and the surrounding coastal towns are both serene and picturesque. Most of our High Schools and Host Families are located in these surrounding areas of Dublin, all of which are within at most a 20 minute train journey of the City Centre.