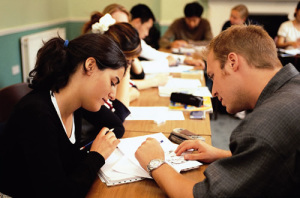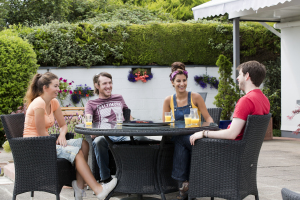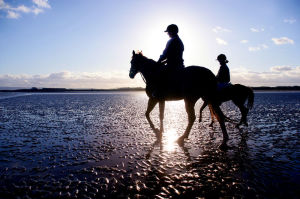 Our High School Program is a total immersion opportunity which offers you the chance to live the life of an Irish student for an academic term or longer. You attend a regular school, participate in all school activities, and do homework and class tests just like everyone else. Join the football club, or take extra English lessons after school.
Over recent years it has become a popular choice for international students to spend time attending an Irish High School. It is a great opportunity for students to become totally immersed in English and the fees are relatively low in comparison with other English speaking countries.
Students will stay with a local Irish Host Family where only English is spoken. Most families will have young people of the own age, many times even attending the same school.
Our Care Program for younger visitors gives parents total peace of mind as well as 24 hour contact.
For more information on our High School Program, please see below. Prices vary according to the duration of your stay. Please Contact Us for details.
 What's included:
Enrolment in Irish High School
Full board accommodation in host family
Collection and Return from airport
All Care Program benefits
School visit for parents beforehand if desired
Liason with school teachers on your behalf
24 hour emergency contact
Regular cultural outings
Regular visits from our team
Assistance in purchasing school books and uniforms
Regular reports to parents
Administration of documents as required
What's not included:
School books and uniform
Day-to-day personal costs
Flights
Daily transport costs
IrelandSchool places international students in a variety of excellent schools throughout the country.
Our students usually spend at least one academic term here to perfect their English, although shorter stays are available on request. You can choose how long you stay.
With over 25 years experience bringing high school students to Ireland, you can trust IrelandSchool to take care of your trip. Our Care Program is designed to make your trip as simple and enjoyable as possible while keeping parents informed of everything that is happening with their children.
I went to school in Malahide in Dublin and it was really amazing! My family were so kind and everyone in school was really friendly. I spent 3 months there and my English is so much better now. I'm not worried about my exams any more.
Everything went very well from the start. The lady from IrelandSchool was at Dublin airport to collect me, and she gave me and Irish mobile phone so that I could call her if I needed anything. Then she brought me to my new family in Portmarnock. It has a lovely beach. The school was good fun and I made lots of friends. I will definitely come back to Ireland.
Useful Links
EMAIL: info@irelandschool.ie
PHONE: +353 86 852 1103
Dublin
We are located in Ireland's thriving capital of Dublin which is known as one of the world's friendliest cities. Although it is the capital, it retains its quaint atmosphere and in reality it is more like a large town. Its unique atmosphere provides you with a safe a comfortable place to learn and practice your English. The city centre is famous for it's rich culture and the surrounding coastal towns are both serene and picturesque. Most of our High Schools and Host Families are located in these surrounding areas of Dublin, all of which are within at most a 20 minute train journey of the City Centre.